2018/02/23 15:20:20 id:797818385, genre_id=6005 , Social_Networking, CCBot/2.0 (http://commoncrawl.org/faq/)

2018年02月23日更新
Sepia Software LLC


開発元:

Sepia Software LLC




1.6.7




iOS9.0

平均評価:

4


リリース日:

2014年02月07日



評価/レビュー
1. Nice (v1.5.5)

BLACKDAIA8

2016年7月28日

Nice,Nice👍

2. Too many ads!! (v1.4.1)

henrystradford

2015年9月16日

Way too many!!
★ このアプリをクリッピングする ★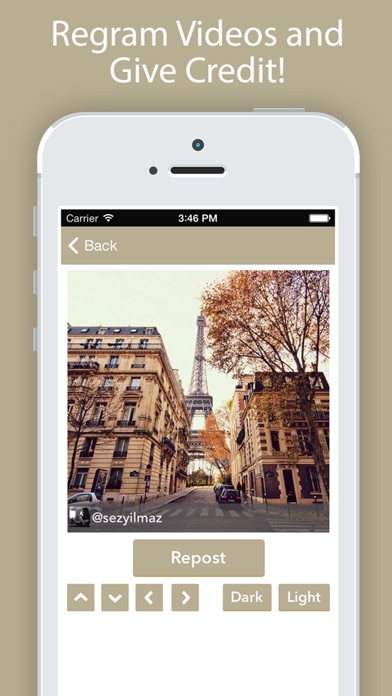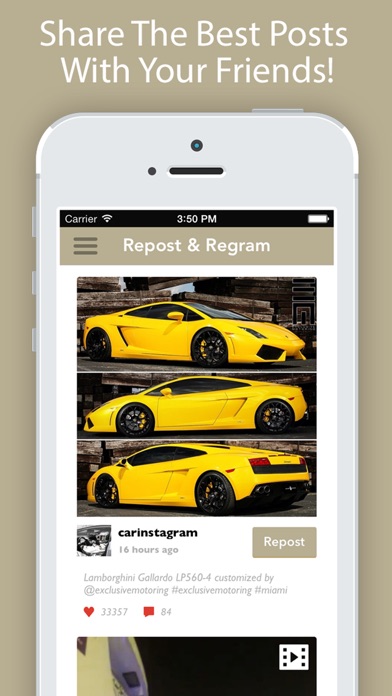 Want to Repost Your Favorite Photos and Videos from Instagram?

Looking to Share All The Best Posts on Instagram with All of Your friends?

Repost It! for Instagram let's you repost and regram photos and videos from Instagram.

No longer will you need to take screenshots of photos to repost.

Repost It! also let's you repost Videos!

Download Repost It! now and start sharing with all of your friends!