2018/01/19 12:27:48 id:415320419, genre_id=6009 , News, CCBot/2.0 (http://commoncrawl.org/faq/)

2018年01月19日更新
Phoenix Tronix Inc


開発元:

Phoenix Tronix Inc




1.0




iOS3.0

平均評価:


リリース日:

2011年01月27日



評価/レビュー
★ このアプリをクリッピングする ★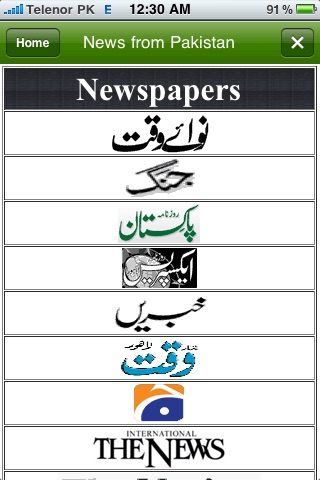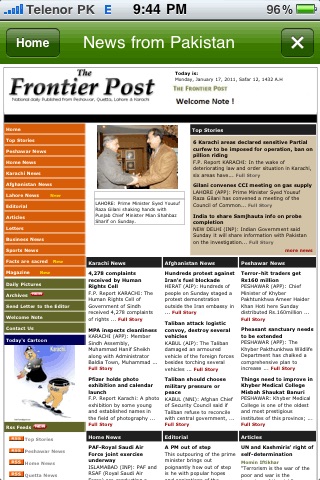 Pakistan News enables you to read Pakistani Newspapers and magazines on your iPhone/iPod and iPad. You can read all major Pakistani news papers and magazines free of charge (after purchasing this application). You can read daily news and stay updated without any subscription charges. Its time to stop paying for monthly newspaper and magazine bills.

This app will let you read all the news from all major networks and Pakistan related news from around the globe.
You can read breaking news or news about politics, world, major pakistani cities, sports, entertainment and much more.