2018/01/19 08:27:36 id:1139250036, genre_id=6006 , Reference, CCBot/2.0 (http://commoncrawl.org/faq/)

2018年01月19日更新
Trang Hoai


開発元:

Trang Hoai




1.0




iOS7.0

平均評価:


リリース日:

2016年09月03日



評価/レビュー
★ このアプリをクリッピングする ★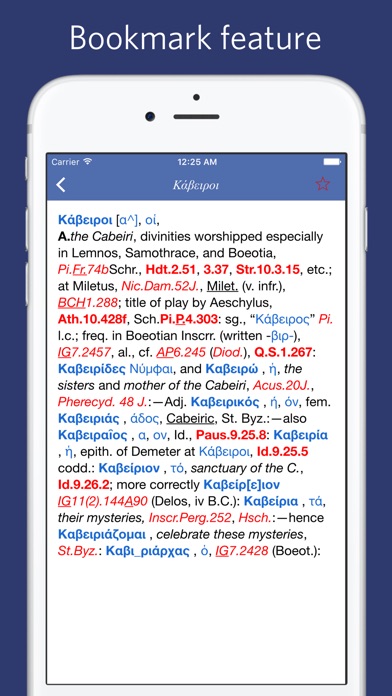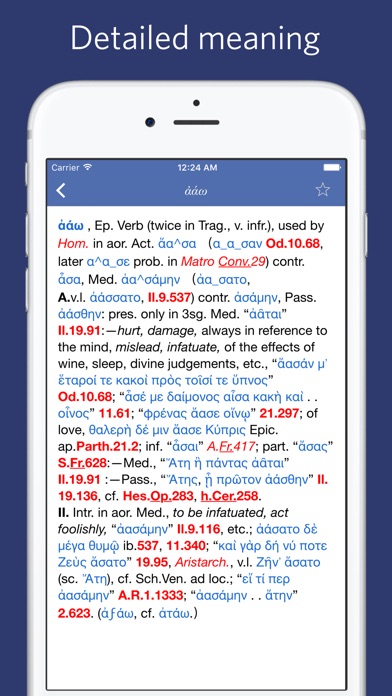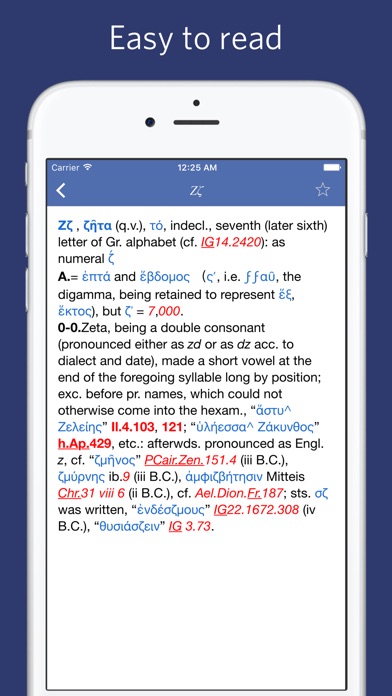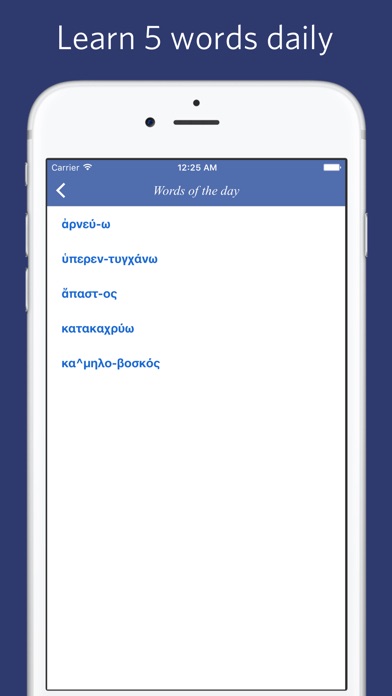 Intermediate Greek English Lexicon is an abridgement of Liddell and Scott's Greek-English Lexicon, commonly known as LSJ

There are two condensed editions of the Complete LSJ: A Lexicon: Abridged from Liddell and Scott's Greek-English Lexicon and this work, An Intermediate Greek-English Lexicon.

In comparison to the smaller abridgement, this work contains more entries covering the essential vocabulary of most commonly read Ancient Greek literature, adds citations of the authors to illustrate the history of Greek usage and provides more help with irregular forms.

This app provides an offline version of this dictionary.

Basic features include:

■ Words of The day
- Learn 5 words daily with Words of The day feature

■ Random words
- Learn 5 random words with Random feature

■ Other features:
- Over 36490 words and meaning
- Search for a word
- Bookmark a word
- Easy navigation

▪ If you want to suggest a new feature or report a bug, please send feedback to us. Thank you!